Wondering What Your Next Step Is?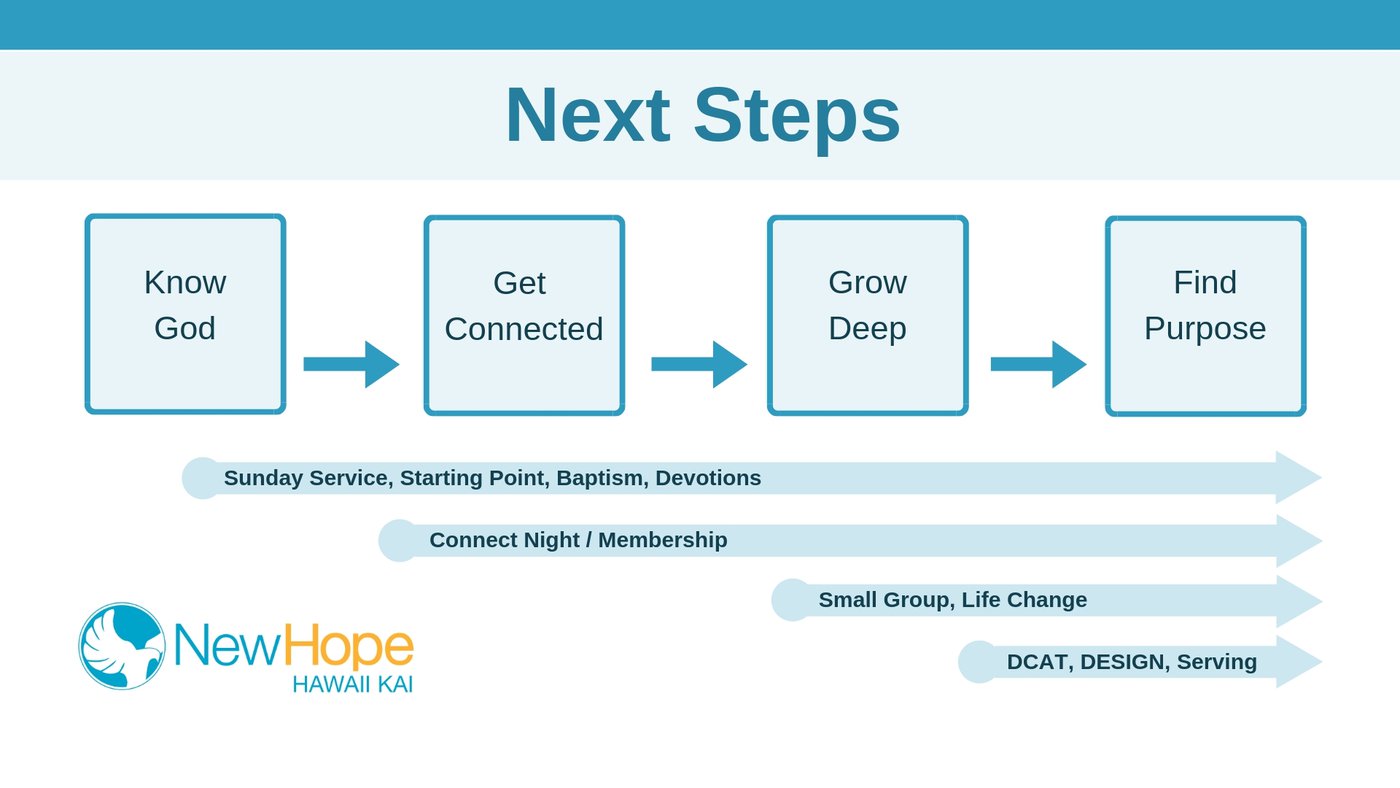 If you've ever wondered what it takes to call yourself a Christian, be encouraged because it isn't as complicated as you might think. We want to help everyone develop a clear understanding of what it means to follow Jesus. We also know that saying 'yes' to Jesus is the first step of many. At New Hope Hawaii Kai we want to walk with you as you grow in your faith to discover how to get connected, grow deep and find purpose.
Explore each step by clicking below.